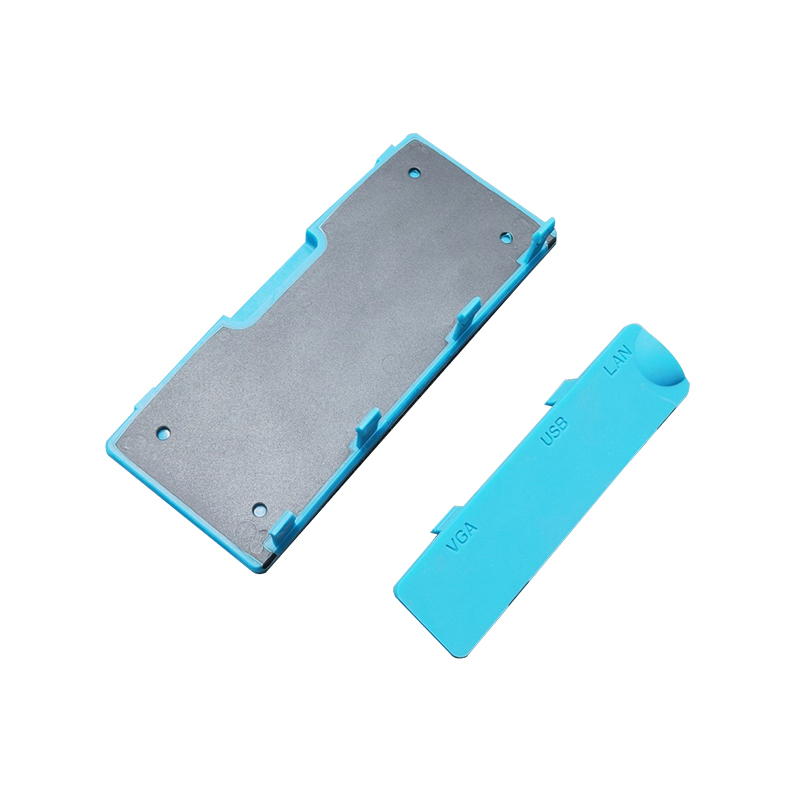 Innovation Electronic Cover
Brief Introduction: Innovation electronic cover produced by injection over molding.
Part Material: ABS+ TPE
Part Size: 215x78x25mm/198x43x25mm
Dimensional Tolerance: overall dimension ≤ ±0.1mm local size ≤ ±0.02mm
Technical Issue: colorful, Over molding, difficult molding filled.
Product Description
Our Capability:
CNC machining
High speed CNC machining
EDM machining
Charmill EDM machining
Sodick LS-WEDM machining
Wire Cutting EDM machining
MT Texture/VDI3400 Texture/Yixin Texture
CMM(Coordinates Measuring Machine) measure
OMM(Optical Measuring Machine) measure
Robotic manipulator pick out products
Adjust the product color according to the RAL or Pantone color card
This is the sample produced by the mold of the decorative cover of an electronic product processed by our company. The characteristics of this product are 2 kind of plastic injection over molding, the black material is ABS, the blue material is TPE. The mold test and production are very difficult. But through the efforts of all the staff of our company, all the problems were overcome one by one, and the mold production was smooth. As soon as the sample is sent to the customer, it passes the performance test quickly and gets great praise from the customer.
Send Inquiry
Please feel free to give your inquiry in the form below. We will reply you within 24 hours.