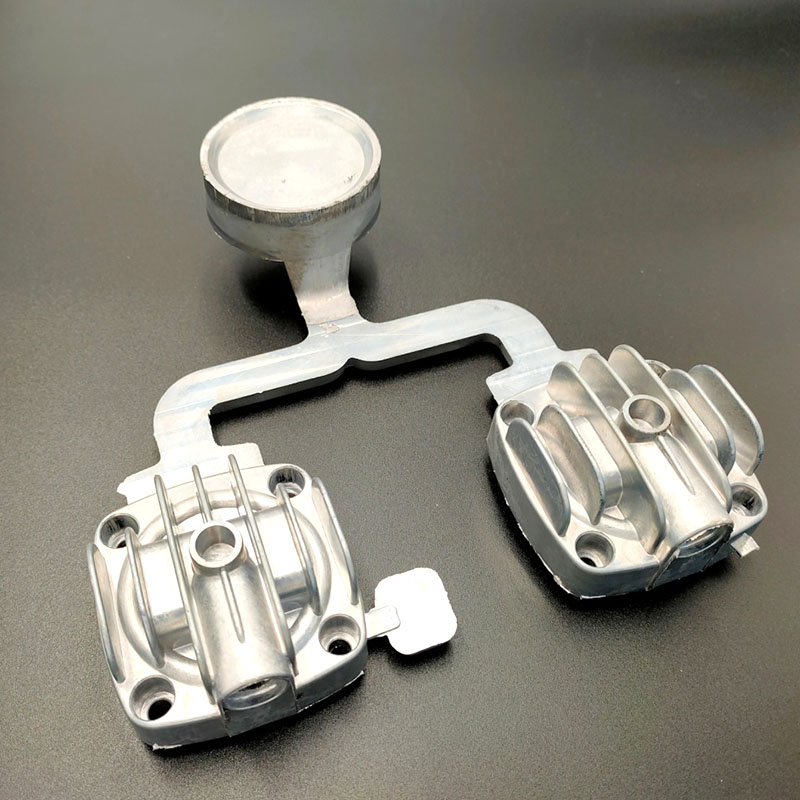 Motor Cover
Brief Introduction:Motor cover molded by die casting mold
Part Material: A380
Part Size:112.5x112.5x63.2mm
Dimensional Tolerance: overall dimension ≤ ±0.2mm local size ≤ ±0.05mm
Technical Issue: Heat dissipation ribs, hard filling, complex structure.
Product Description
Our Capability: Robotic manipulator pick out products
Robot arm feed in raw material
automated production lines
Hydraulic punching machine cut gate
Drilling and tapping
Barrel Polishing
Oven dry
This is a sample of a die-casting die for an aluminum alloy motor cover that our company helps customers to process. The features of this product are that the die structure is very complex, there are many heat dissipation ribs, and filling is very difficult. But through the efforts of all the staff of our company, all the problems were overcome one by one, and the mold production was smooth. As soon as the sample is sent to the customer, it passes the performance test quickly and gets great praise from the customer.
Send Inquiry
Please feel free to give your inquiry in the form below. We will reply you within 24 hours.