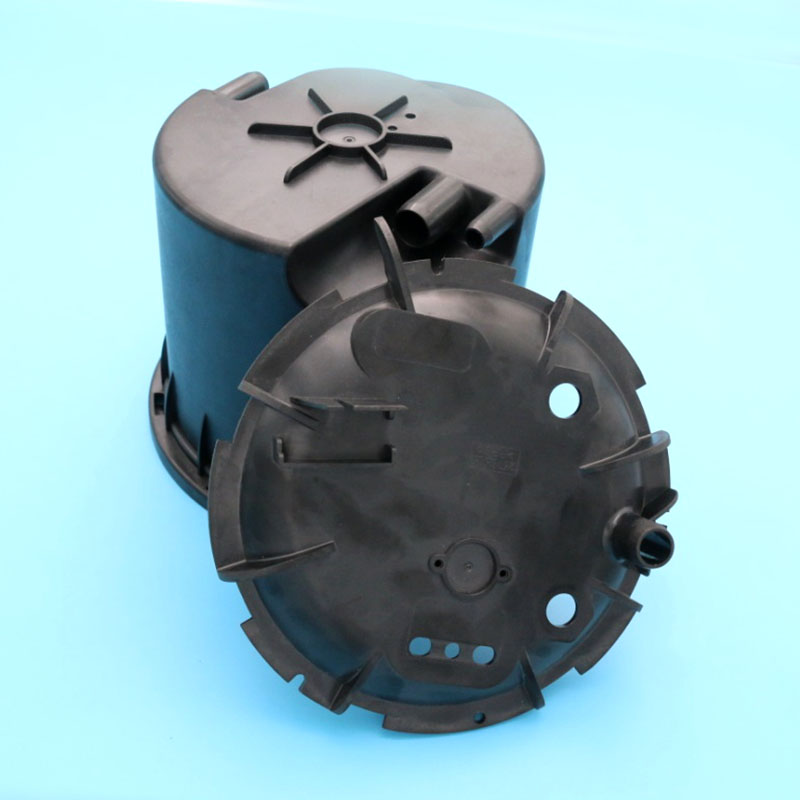 PBT Motor Container
Brief Introduction:Motor container processed by injection mold
Part Material:PBT+30GF
Part Size:Ф221.5x325.1mm
Dimensional Tolerance: Overall dimension ≤ ±0.2mm local size ≤ ±0.05mm
Technical Issue:high glass fiber, high molding temperature, complicated structure.
Product Description
Our Capability:CNC machining
High speed CNC machining
EDM machining
Charmill EDM machining
Sodick LS-WEDM machining
Wire Cutting EDM machining
MT Texture/VDI3400 Texture/Yixin Texture
CMM(Coordinates Measuring Machine) measure
OMM(Optical Measuring Machine) measure
Robotic manipulator pick out products
Adjust the product color according to the RAL or Pantone color card
This is a sample of a plastic motor cover mold that our company helps customers to process. The material of this product is PBT + 30gf, which is characterized by high fiber content, high temperature and constant temperature during the injection molding process, otherwise it will be impossible to release due to the increase of friction coefficient on the product surface. In addition, the product structure is very complex. Mold design and processing are very difficult. But through the efforts of all the staff of our company, all the problems were overcome one by one, and the mold production was smooth. As soon as the sample is sent to the customer, it passes the performance test quickly and gets great praise from the customer.
Send Inquiry
Please feel free to give your inquiry in the form below. We will reply you within 24 hours.